Orange County Spousal Support Attorney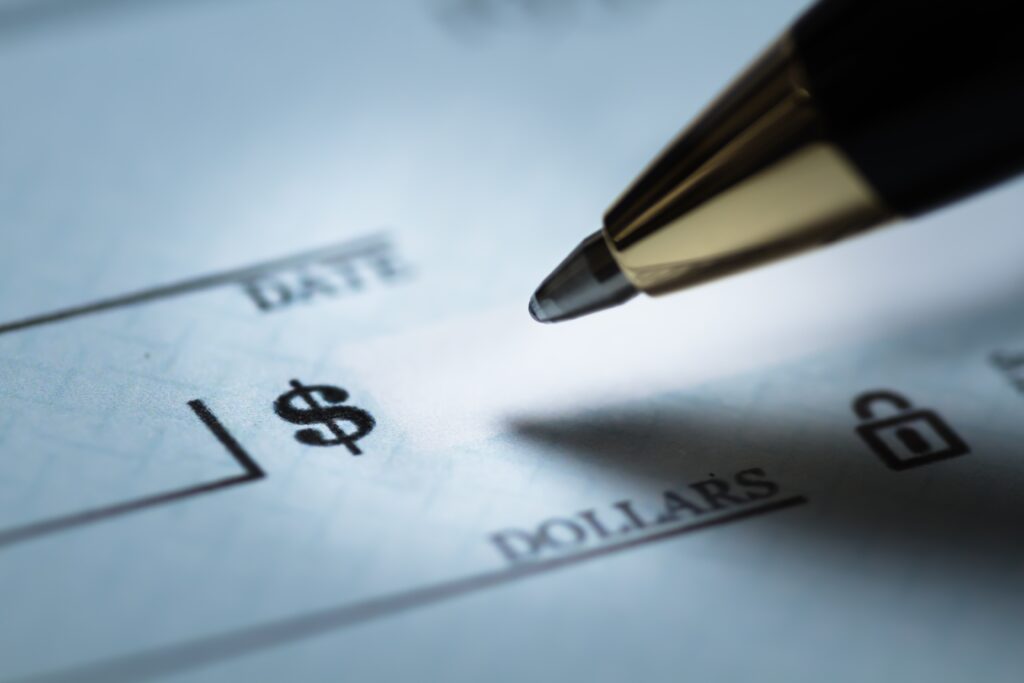 Divorce can be one of the most challenging experiences of your life, but you can make it much easier by securing legal representation from an experienced Orange County spousal support lawyer. When spousal support (alimony) is likely to arise as a contentious issue in your divorce case, you need reliable legal counsel you can trust as you navigate the complex proceedings ahead of you. The team at the Law Office of Stacy L. Campuzano can provide the detail-oriented legal representation you need to complete the divorce with confidence.
We understand that spousal support can easily become one of the most challenging aspects of your divorce. Whether you are expecting to pay or receive alimony from your divorce, we can guide you through the phases of your case and help you ensure a fair and reasonable outcome.
When Can a Spouse Sue for Alimony?
Alimony isn't awarded automatically, and there is a legal process for determining a fair arrangement in a divorce case. Spouses typically do not need to sue for alimony; the divorce process will involve an alimony determination under California state law. In California, if divorcing spouses have unequal earning power and one of them will be unable to manage basic living expenses after the divorce, the other spouse who earns more money must pay alimony.
The only time a spouse would need to take direct legal action for alimony would be if they discovered their ex hid assets or was otherwise fraudulent in divorce proceedings in such a way that the result of the divorce did not include alimony because of their obfuscation. In this situation, once they discovered the truth of the matter, they could work with an Orange County spousal support attorney to file a petition for modification of the original divorce order. It is also possible to file contempt proceedings against an ex-spouse if they fail to pay alimony as required by their divorce order.
What Is the Formula for Spousal Support?
California state law provides a basic formula for calculating spousal support based on the incomes of the divorcing spouses. The formula is 40% of the higher-earning spouse's income reduced by half of the income of the spouse who earns less. For example, if one spouse earns $10,000 per month, and the other spouse earns $3,000 per month, 40% of the income from the spouse who earns $10,000 would be $4,000. Reduced by half of the income of the spouse who earns only $3,000, or $1,500, the spousal support obligation would be $2,500 per month.
This is a general formula that may not apply to every case. If the alimony determination is left up to an Orange County family court judge, the judge may consider other factors, such as how long the marriage lasted and the medical needs of the divorcing spouses. Many couples in California and throughout the US prefer to use alternative dispute resolution for divorce instead of litigation, and they could potentially reach a more personalized agreement.
Can My Wife Take Everything in a Divorce?
One of the most common fears about divorce is the misconception that the other spouse can take everything and leave the former spouse with nothing. California upholds a strict community property law, meaning that all marital property in a divorce is subject to completely equal division. As a general example, if a married couple owns $1 million in assets and property, they should each receive $500,000 out of the divorce.
When you divorce in Orange County, you may retain ownership of your separate property, including anything you owned before marrying that was not transmuted into marital property. For example, if you owned your home before you got married, the house would remain your separate property so long as you did not transfer the deed to joint ownership. Your home may also transmute to community property if your spouse contributed to improving its value during your marriage.
Divorce mediation generally offers the best chance of securing a fair divorce order. When you litigate your divorce, the judge has the final word on property division, and you may wind up with a divorce order that you believe to be unfair. An experienced Orange County spousal support lawyer should encourage their client to take full advantage of alternative dispute resolution whenever possible. This increases the chances of securing a more personalized divorce settlement and eliminates much of the stress and expense of the divorce overall.
What Determines if a Spouse Gets Alimony?
Alimony can come up in divorce for several reasons. First, if the divorcing couple had a prenuptial contract in place that included spousal support provisions, they must honor these provisions so long as the prenuptial contract is legally enforceable. Your Orange County spousal support lawyer can help you evaluate an existing prenuptial contract to help you determine whether it will hold up in your divorce proceedings.
Alimony can also be an element of a mediated divorce agreement. Mediation allows divorcing spouses to privately negotiate their divorces. Instead of a protracted court battle, the couple and their respective attorneys will meet with a neutral mediator and negotiate their divorce in an itemized fashion. Once they handle one issue, they will move on to the next and proceed in this fashion until they have thoroughly covered all elements of their divorce.
If a divorcing couple cannot agree to terms in alternative dispute resolution, they must take their divorce to court. When a couple litigates their divorce, the judge has the final say in all aspects of their agreement, including alimony. If a judge must determine alimony, several factors will be used to decide reasonable terms for the spousal support agreement, including:
The age and overall health of each spouse.
The income and earning capacity of each spouse.
The spouses' respective contributions to the marriage.
The amount of time the marriage lasted.
If a judge assesses these factors and determines that one spouse will need financial support to maintain a lifestyle similar to the lifestyle they enjoyed while married, alimony is likely.
Is Alimony Temporary or Permanent?
California law allows for both temporary and permanent alimony depending on the specifics of the case. In some cases, temporary alimony is more suitable when one spouse only required financial support for a short time while they situate their new living arrangements and secure new employment, if necessary. In other cases, particularly those involving older divorcing couples, permanent alimony is more acceptable based on age, health, and earning capacity.
Your Orange County spousal support attorney can help you determine whether temporary or permanent alimony is more suitable for your situation. If you expect to pay alimony, your lawyer will help ensure that your alimony terms are fair and reasonable. If you expect to receive maintenance, your attorney will help you gather the materials you must have to establish your financial needs and secure an acceptable alimony arrangement.
Alimony can terminate under various conditions. First, if either spouse dies, the alimony agreement would terminate. It is also possible for alimony to end if either spouse experiences a significant financial change. For example, if the paying spouse is fired, laid off, or becomes incapacitated and unable to work, such events will likely form grounds for terminating their alimony agreement. It is also possible for the recipient of alimony to commit a terminating action that would release the paying spouse from their alimony obligations.
Terminating actions are specific actions that will invalidate an alimony agreement. For example, most temporary alimony agreements include stipulations pertaining to remarriage and cohabitation. If the receiving spouse remarries or moves in with a new partner, this will likely terminate their ex-spouse's alimony obligations.
It is also important to note that the term "permanent alimony" is not entirely accurate in every situation. This term is often used to define long-term, but not technically permanent, alimony arrangements. For example, if a marriage lasted less than 10 years, the permanent alimony arrangement resulting from the couple's divorce would only last half the length of the marriage.
Can I Change My Alimony Agreement?
Family law provides a unique process for altering an existing family court order that does not involve complex appeal proceedings. If you believe that your current divorce order is unfair or imbalanced, or if you experience a material change of circumstances that pertains to your divorce order, or if you discover new information that should have been considered during your divorce proceedings, you have the right to petition for modification of your spousal support agreement.
Your Orange County spousal support attorney will be invaluable if you need to navigate this process. If you believe you need to change your alimony agreement in any way or terminate your agreement, your attorney will be instrumental in this process. It begins with the filing of a petition for modification. For example, if you are paying alimony and learn that your ex-spouse has moved in with a new romantic partner, you could file a petition to terminate your alimony agreement. Whenever a party files a post-judgment modification petition, the court will review the petition and set a hearing date. At the hearing, both parties may make statements and provide evidence pertinent to the matter in question. A judge will oversee this hearing and deliver a ruling.
It is also possible to privately change your alimony agreement if both you and your ex are willing to compromise. Like divorce mediation, this process will typically unfold in front of a neutral mediator who will help you and your ex draft a revised divorce agreement with your new alimony terms.
Why Do I Need an Attorney?
Whether you are just starting the divorce process or if you already have a divorce order and need to change it, an Orange County spousal support lawyer can be the best asset you can have on your side during these difficult processes. Attempting to navigate any divorce case without an attorney is not a good idea. Some people may believe they can manage without legal representation and save money on attorneys' fees. The reality is that these individuals face losing much more than they could have saved when they do not secure legal counsel for the divorce process.
Divorce can be an emotionally stressful experience, even if you and your spouse mutually decide to divorce and are certain the marriage needs to end. The emotional aspects of divorce can make it difficult for some people to remain objective about the practical issues their divorce cases involve. Having an attorney on your side is an effective safeguard against this type of issue. Your attorney can provide measured, objective legal counsel and help you keep the important details of your divorce in the proper perspective.
Your Orange County spousal support lawyer will also handle the administrative side of your divorce, ensuring all of your court paperwork is filed on time, and you meet all other procedural deadlines your case entails. This will prevent anything from interfering with your divorce proceedings, providing you with more time and flexibility to prepare for those proceedings. Your attorney will help you prepare for each phase of your case, help you take advantage of alternative dispute resolution as thoroughly as your situation allows, and ultimately guide you to a more favorable result in your divorce case than you could have reached alone.
Why Choose the Law Office of Stacy L. Campuzano?
If you expect alimony to be a significant point of contention in your divorce case, you need an Orange County spousal support attorney with the experience and skill to help you navigate the situation successfully. The team at the Law Office of Stacy L. Campuzano offers years of experience in California family law and the full range of our professional resources to every client we represent. If you are uncertain about how your divorce case is likely to unfold, we can help you prepare for your divorce more fully and ultimately increase the chances of reaching the most favorable outcome possible to your divorce.
When you are ready to discuss your legal options with an Orange County spousal support lawyer, contact the Law Office of Stacy L. Campuzano and schedule a case evaluation with our team. We will assess your situation and help you prepare for your divorce proceedings with confidence.
Let Us Help You Through This Difficult Time
Get Help Today
Contact Stacy Campuzano